Everyone loves a good story, right? But did you know that for generations, stories were not just used for entertainment. Rather, societies used stories as a way to teach its citizens valuable lessons and morals. This kind of lesson-teaching story is called a "fable." The oldest written record of fables hails back to the Ancient Greeks and the fabulist, Aesop. But fables were not only a Western tradition. On the African continent, fables were an important part of oral storytelling, passed down from generation to generation, teaching not only lessons in morality, but also helping people understand their place in the natural world.
This course will explore the elements of narrative storytelling and specifically fables. It will introduce students to fables from different cultures and parents will be given reading workshop techniques to help their children become stronger readers. It will also take parents through the steps of writing workshop to help their children create their own fable that they can "publish" and share with their friends and family.
Recommended grade level: G3 – G5
Suitable for: homeschooling, supplementary school work, extra curricular activities
Interested in connecting with like-minded families, sharing best practices, and hearing about new courses? Join our FB group at https://facebook.com/groups/act.online.school

Course Curriculum
Step 1: Course Outline
Available in days
days after you enroll
Step 2: Storytelling
Available in days
days after you enroll
Step 3: What is a Fable?
Available in days
days after you enroll
Your Instructor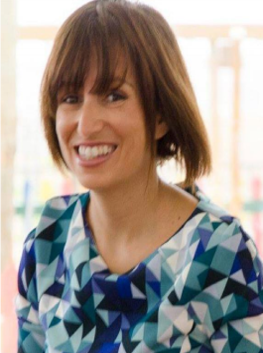 Dr. Deena Amiry earned her B.S. from Georgetown University with a certificate in education and a medal for outstanding achievement in student teaching. She earned her Masters' degree from Middlebury College and her Ph.D. from the University of Pennsylvania in Romance Languages, where she served as a lecturer of French language and literature. Dr. Amiry worked in several private schools in the United States, including the prestigious Dalton School in New York City. At Dalton, alongside teaching responsibilities, Dr. Amiry served as Dean of the 9th grade and department chair of middle and high school foreign languages.
In Egypt, Dr. Deena Amiry co-founded and headed the International School of Egypt in New Cairo in 2009. In 2012, Dr. Deena moved on and founded the Young Scholars of Egypt (YSE) microschool, an educational program for children ages 3-18 that aims to provide students with an education that prepares them for the 21st century. In 2019, alongside ACT's founding team, Dr. Deena brought YSE under ACT's umbrella to create a network of connected microschools.