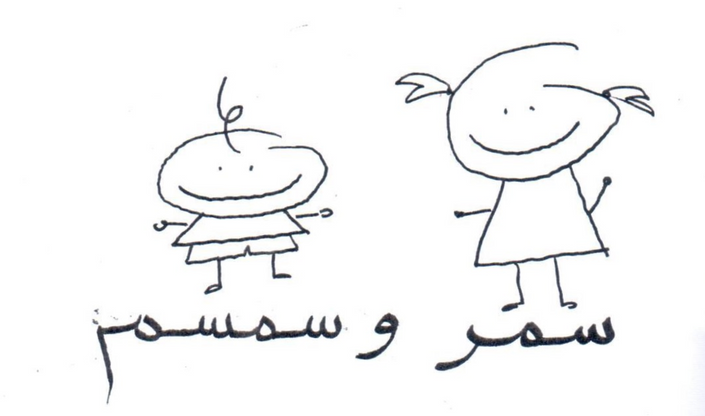 Learn to Read Arabic with "Samar wa Simsim"
This course, delivered entirely in Arabic, is meant to help children who know the basics of the Arabic alphabet learn how to read simple and engaging stories.
Watch Promo
Enroll in Course
Have you been on the lookout for interesting reading material in Arabic to help engage your young reader? Would you like to help your child improve his/her Arabic reading skills, but you're not sure how and you don't have the right resources? If so, "Learn to Read Arabic with 'Samar wa Simsim'" is the right course for you. Join Dr. Aly Abdelazim as he shares, through step by step videos, how best to make use of the "Samar wa Simsim" reading program.
This course includes:
1. A step-by-step video guide
2. The 10-book "Samar wa Simsim" series for young readers in printable and view versions
3. Flashcards to support the "Samar wa Simsim" books
4. An interactive game to support reading progress
This course is designed for children KG - G2 who are emerging readers in Arabic.

Interested in connecting with like-minded families, sharing best practices, and hearing about new courses? Join our FB group at https://facebook.com/groups/act.online.school

Course Curriculum
Step 1: Introduction
Available in days
days after you enroll
Step 2: Reading - Step by step
Available in days
days after you enroll
Step 3: Reading "Samar wa Simsim" - Book 2 - With Your Child
Available in days
days after you enroll
Your Instructor
Dr. Aly Abdelazim earned his Ph.D. in Islamic studies from Al Azhar University, graduating Suma Cum Laude. Dr. Aly began his teaching career in international schools in Cairo in 2004, teaching Islamic Religion and Arabic language. For the past 8 years, Dr. Aly has been a founding member of Young Scholars of Egypt, an alternative microschool program in New Cairo. During his tenure at YSE, Dr. Aly co-authored an early reading program meant to help KG and early elementary students gain confidence in their reading abilities. Dr. Aly runs readers' and writers' workshops for his students in Arabic, as well as "book buddies," a program in which older students read to their younger peers. Dr. Aly is most importantly the proud father of four children who all attend YSE and who have benefited from his extensive experience and expertise.