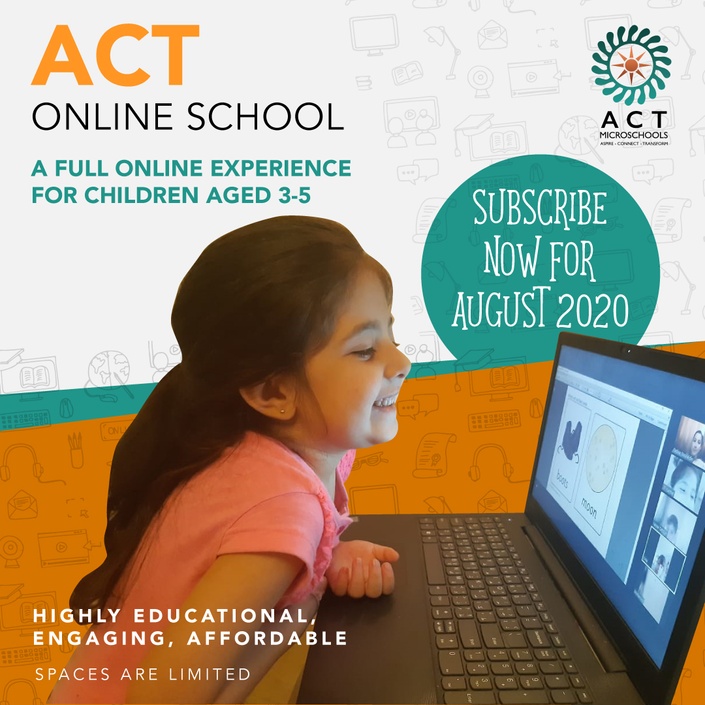 Subscribe to a highly quality, engaging learning experience, and pay monthly without long-term commitments!
At ACT Microschools, we offer a full online experience for your pre-school to kindergarten aged child without having to commit to expensive school fees.
Your Instructor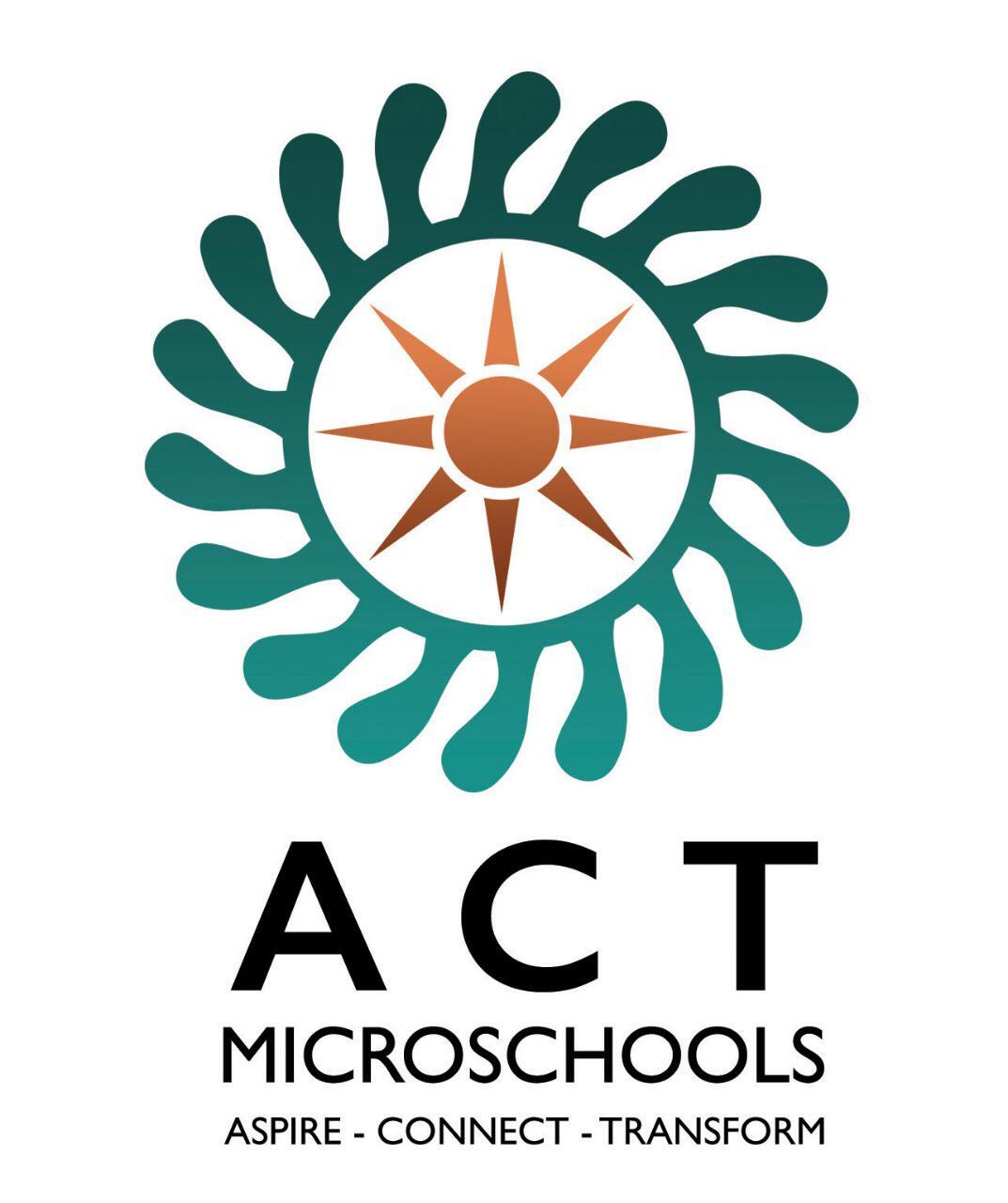 We provide a globally competitive education with a focus on local identities. Our learning experience prioritizes community engagement and solving real-world learning challenges, in a nurturing environment that fosters social and emotional growth.
Course Curriculum
ACT Online Program for children aged 3 to 5
Available in days
days after you enroll
Frequently Asked Questions
I'm interested in my child developing social skills. Is that even possible in an online school?
Of course, nothing can replace face to face contact when it comes to developing social skills. Yet, much of what your child will learn deals specifically with how to be a part of an online team. Following norms and guidelines of the class (when to speak, when to mute, how to listen to fellow classmates, how to ask and answer questions in an appropriate manner) are important skills that are fostered within the online community. When a child develops these skills online, s/he will be able to transfer this social understanding to other settings, whether on the playground, with siblings, or in a classroom.
How is ACT able to offer high quality learning experiences at a lower cost than schools?
ACT Microschools' staff is well-versed in best practices for an online experience. We are not taking a live experience and adopting it to an online one. Rather, we are providing the best that online schooling has to offer for this age group. Furthermore, unlike traditional schools that have huge overhead and capital expenses to maintain whether schools run or not, ACT Microschools has the flexibility to design an experience that fits our current reality with no hidden costs.
What will my child's schedule be like in online school?
ACT Online School offers different schedules to fit your needs. Typically, a student in the Basic program will have one hour of live sessions daily to do English or Arabic language story time (all week), mathematics (twice a week), English or Arabic reading phonics (twice a week), and Cooking or Yoga (once a week). A student in the Plus program will have two hours of live sessions daily to do English or Arabic language story time (all week), English Reading Phonics (twice a week), Arabic reading phonics (twice a week), Cooking or Yoga (once a week), Music or Arts and Crafts (twice a week), STEAM activities or French (twice a week), Science Buddies or Treasure Hunt (once a week). Schedules are subject to change depending on number of subscriptions.
How much time in the day will my child spend online?
Depending on your selection of ACT Basic or ACT Plus, your child will spend anywhere from one hour to two hours (not consecutive) in online classes per day.
Will there be additional activities other than the online classes?
Once you join the ACT Online School community, you will be granted access to a number of our asynchronous learning activities that you can choose to do with your child at any time. Furthermore, certain online courses will have offline follow-up activities for kids to work on in their own time.
How Will My Child Have Access to Learning Resources?
All course subscriptions are month to month. In the beginning of the month, you will be asked to pick up your learning resources from a designated location.
Who are the teachers in ACT's Online School?
ACT has a team of qualified teachers who have been working in schools and online for 5+ years each. Click here to meet our team!
How Do We Get Started?
How Do We Get Started? STEP 1: Choose and pay for one of our plans: ACT ONLINE Basic ACT ONLINE Plus STEP 2: We will send you an email to choose your activities where appropriate (for example, choose cooking or yoga) STEP 3: Receive access to ACT's portal and check your child's schedule STEP 4: Within one week of the start of the month, you will receive notice of where to retrieve your child's learning resources STEP 5: Watch your child have fun and engage online with experienced teachers and excellent learning resources!